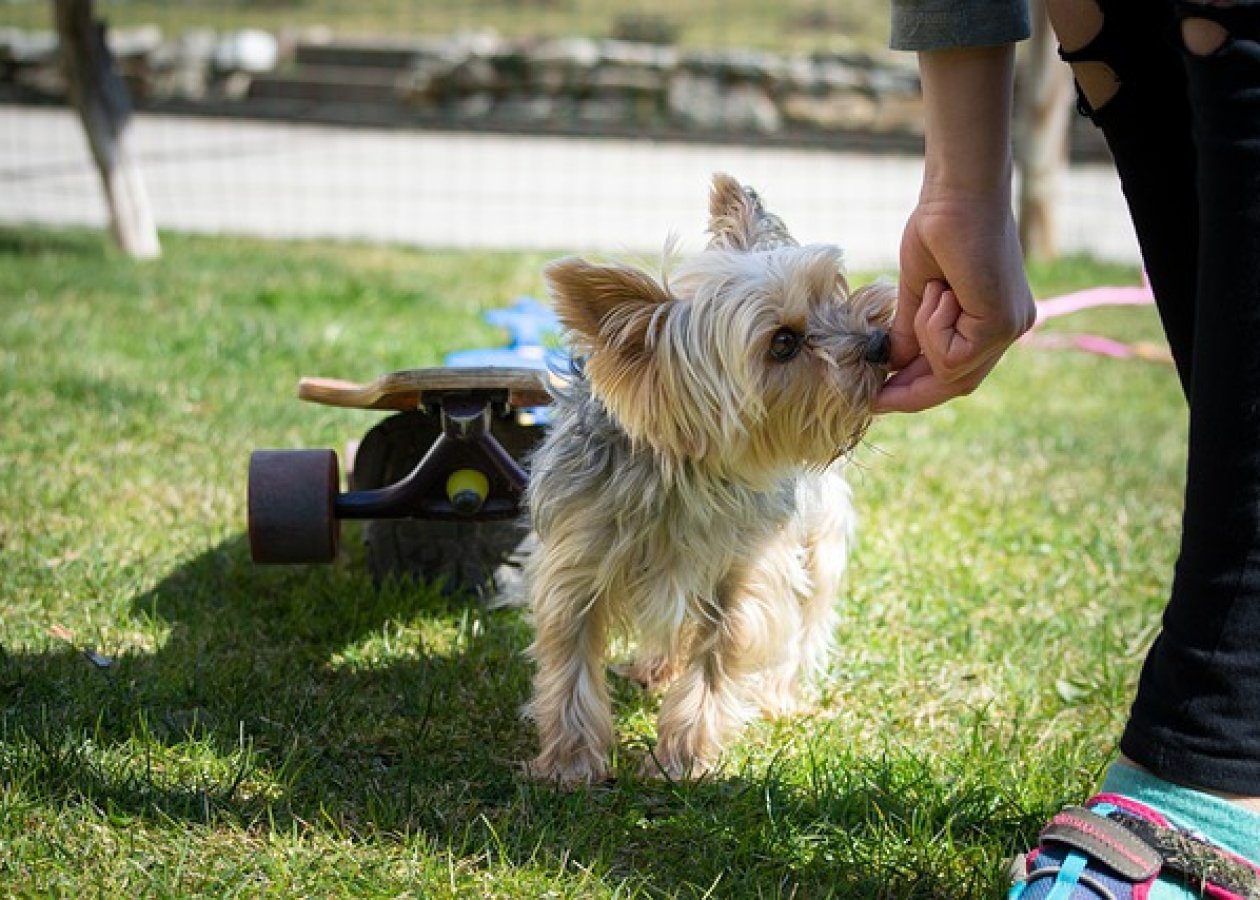 Reliability and Stability at Taigum
For graduates of Teamwork Dog's Foundation course, we offer these fun, game based classes. As its name suggests, this class focusses on building reliability and stability in foundation skills like walking nicely on lead, coming when called, staying and responding quickly to cues like "sit" and "drop".
These classes extend on the skills you learnt in the Foundation course by adding the distraction of other dogs and people, new training scenarios and novel objects.
This class also introduces new challenges including obstacle courses, scenting games, body awareness games, and tricks.
This class is suitable for all graduates from Foundation, even those dogs who need a little extra space to be successful. Like in the Foundation course, dogs will station on their mats when they are not doing an exercise and handlers are welcome to bring a chair.
The Reliability and Stability class is offered at Taigum on Saturday 7:30am – 8:30am.
Please note: The training grounds open at 7:15am on Saturdays. Please DO NOT come onto the grounds before this time.
Class dates & availability
Saturday 25th June – 7:30am FULLY BOOKED – Waitlisting only
Saturday 2nd July – 7:30am 1 place available
Saturday 9th July – 7:30am FULLY BOOKED – Waitlisting only
Saturday 16th July – 7:30am FULLY BOOKED – Waitlisting only
Saturday 23rd July – 7:30am FULLY BOOKED – Waitlisting only
Booking instructions
Reliability and Stability class sizes are capped and bookings are essential.
1. Check availability for the class or classes you would like to attend. Availability is listed above and updated daily during business hours.
2. Email info@teamworkdogs.com.au with the subject "R&S booking "Class Date" "Last Name" ". For example, "R&S booking 29/1/22 Smith"
3. You will receive an email during business hours confirming your booking.
Frequently asked questions
How much is each class?
Each class is $15.00.
For existing clients with prepaid cards, these cards will be honoured until they are used with no additional charge.
How do I pay for my class?
You can pay for your classes as follows:
Option 1 – Purchase a pre-paid card for $135.00 for ten (10) classes. To purchase a pre-paid card, please email info@teamworkdogs.com.au for details.
Option 2 – Pay $15.00 by bank transfer per class. Payment information will be provided in your confirmation email.
All class fees must be received by 9am Thursday before the class, so your place is confirmed. Unconfirmed (i.e. unpaid) places will be made available to other clients at this time.
What if I need to cancel my booking?
You can cancel your class booking before 5pm on the Thursday before your booking to receive a full refund, have your fees held in credit or not have the class deducted from your prepaid balance. To cancel your booking please email info@teamworkdogs.com.au.
Class fees for cancellation requests received after this time will be forfeited.
What if the class is cancelled due to wet weather?
In the case of class cancellation, then class fees will be refunded in full or kept as a credit, it is your choice. A class will not be deducted from prepaid cards.
How many classes can I book at a time?
Class dates and availability will be published in blocks. As soon as a class is published, you are welcome to book for it.
The Teamwork Dogs Facebook group will be updated when new classes are available for booking.
What do I need to bring to this class?
Please bring your dog's bed or mat, plenty of high value treats in a treat bag, hand sanitiser and drinking water for yourself.
Categories: Teamwork News, New Course Dates