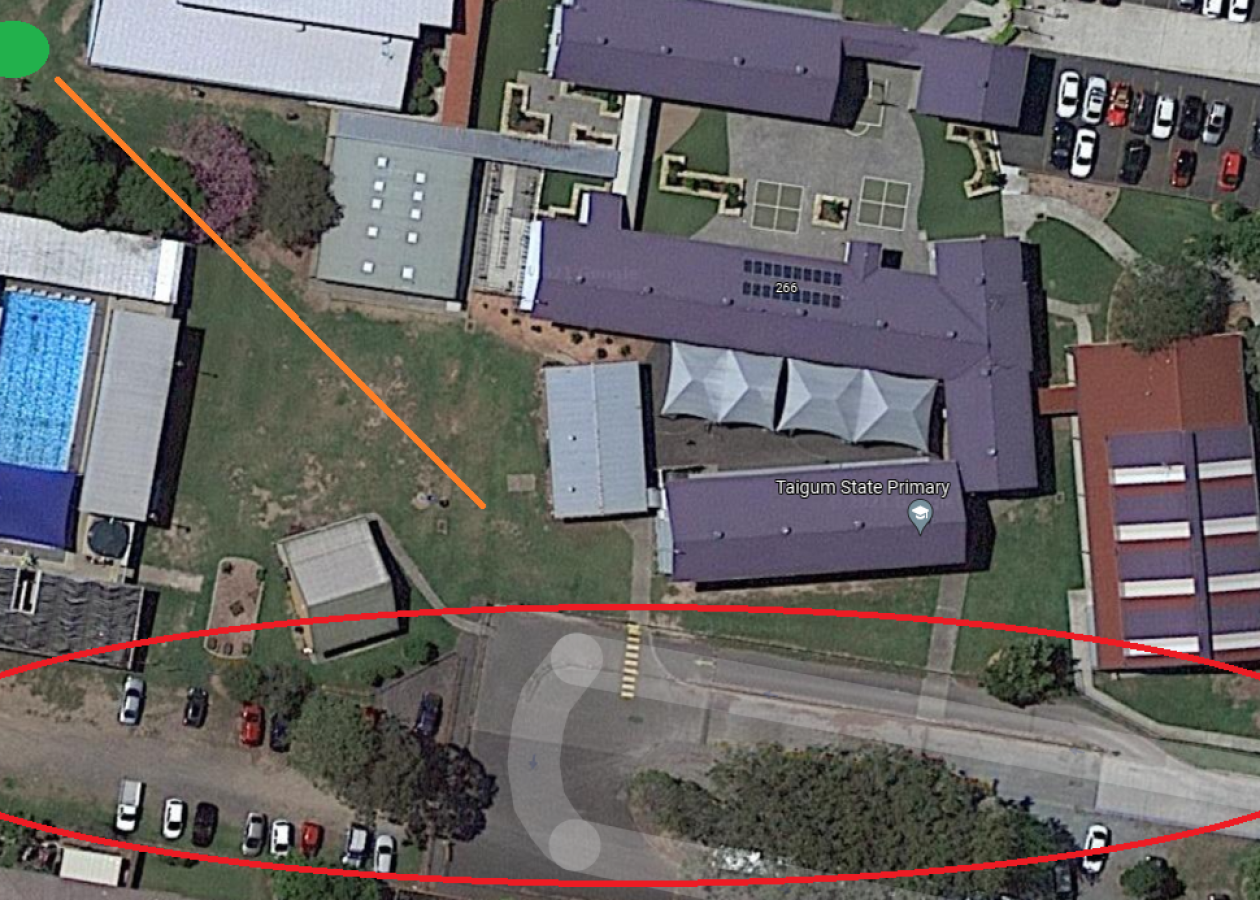 Taigum - Parking and access to training areas
Customer Parking
From Handford Road, please use the car park on the southern side of the hall.
Customer parking is marked in red on the map above.
Access to the lower car park is reserved for Teamwork trainers only.
Access to the training grounds
Please refer to the orange line on the map for directions from the car park to the grounds.
Please use the pathway from the car park, in front of the toilet block and onto the playing fields. When walking to the playing fields, please move briskly through the school grounds and ensure you pick up after your dog should they toilet. The bin for all waste is located on the playing fields.
All customers should note there is no access to the training grounds before 7am on Saturday mornings.
First class meeting point
On your first day of class, please meet your training assistant at the meeting point marked in green on the map above.
On subsequent weeks, please make your way to your designated class area. When you are moving from the car park to class and back, please give other classes plenty of space.
These directions may change from time to time, so please follow the directives of Teamwork trainers, so we can ensure you and your dog's safety while training with us.
Categories: Teamwork News