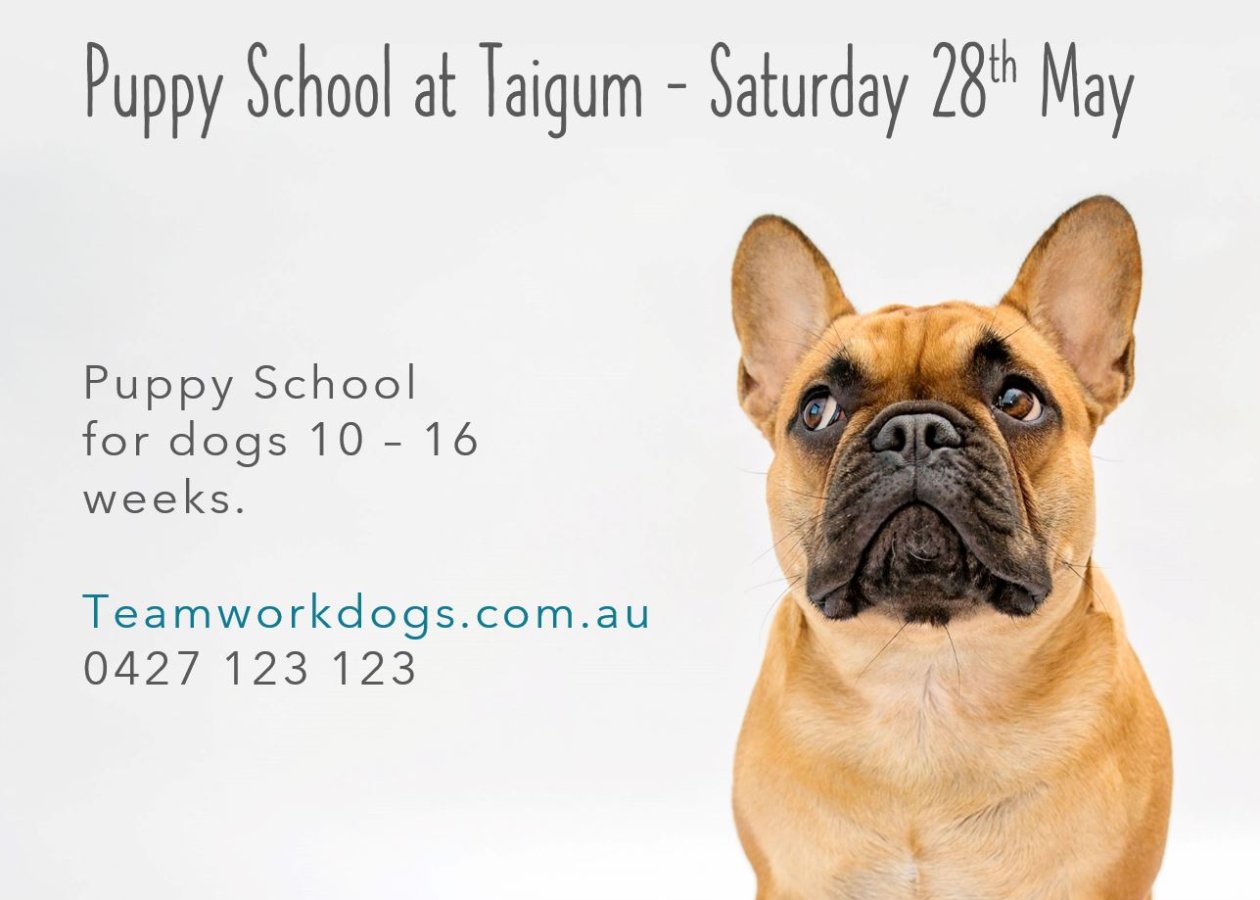 Bookings now open for Puppy 1 at Taigum 28th May
We are now taking bookings for our 4 week Puppy 1 course starting on Saturday 28th May at 8:15am at Taigum.
This course is suited to puppies aged 10 – 16 weeks. The course provides puppies positive and safe socialisation opportunities with other puppies and people as well as introducing them to novel surfaces, noises and sights.
Our experienced Puppy School trainer at Taigum is a very experienced breeder of Labrador Retrievers so provides puppy school attendees with effective and practical advice for raising a great family dog.
For more information about our Puppy 1 course click here
To book click here
Categories: New Course Dates