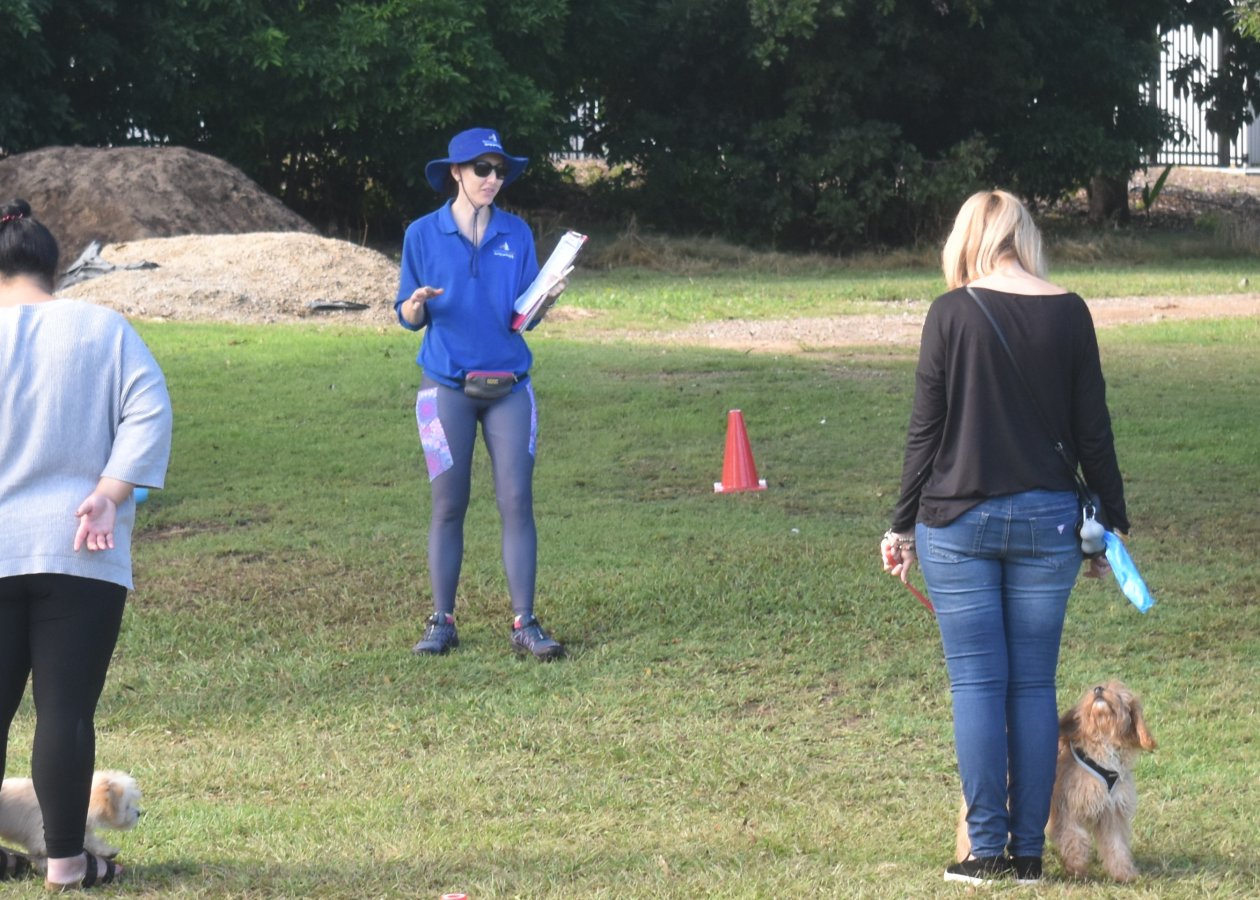 Do I need to complete Puppy 1 before enrolling in Puppy 2?
Teamwork Dogs offers two Puppy School courses: Puppy 1 for dogs aged 10 – 16 weeks and Puppy 2 for dogs aged 16 – 24 weeks. Each course is tailored to the learning needs of dogs at different stages of puppyhood.
The objective of the Puppy 1 course is to assist handlers in their dogs' socialisation to new experiences while teaching puppies basic skills. The Puppy 1 course also provides solutions to normal puppy behaviours like toilet training, nipping, chewing, digging and jumping up.
In the Puppy 2 course, the focus shifts from socialisation to introducing dogs and handlers to skills like lead walking, recalls, sits and drops. In this course, we offer solutions for handling behaviours that arise as the puppy enters adolescence.
While the Puppy 2 course builds on the skills covered in Puppy 1, it is not necessary for dogs to do both courses. For dogs and handlers, starting at Puppy 2, we provide pre-reading and home exercises to assist you and your puppy prepare for the course. These exercises introduces you to some of the training concepts discussed in Puppy 1, so our training approach and terminology is not new to you when you start in the Puppy 2 course.
For more information about when to start your puppy training please see:
https://www.ava.com.au/policy-advocacy/policies/companion-animals-dog-behaviour/puppy-socialisation/
https://www.dogstardaily.com/blogs/avsab-releases-position-paper-early-socialization
https://healthypets.mercola.com/sites/healthypets/archive/2016/12/22/proper-puppy-socialization.aspx?utm_source=petsnl&utm_medium=email&utm_content=art1&utm_campaign=20161222Z3&et_cid=DM128736&et_rid=1808036896
Categories: More FAQs