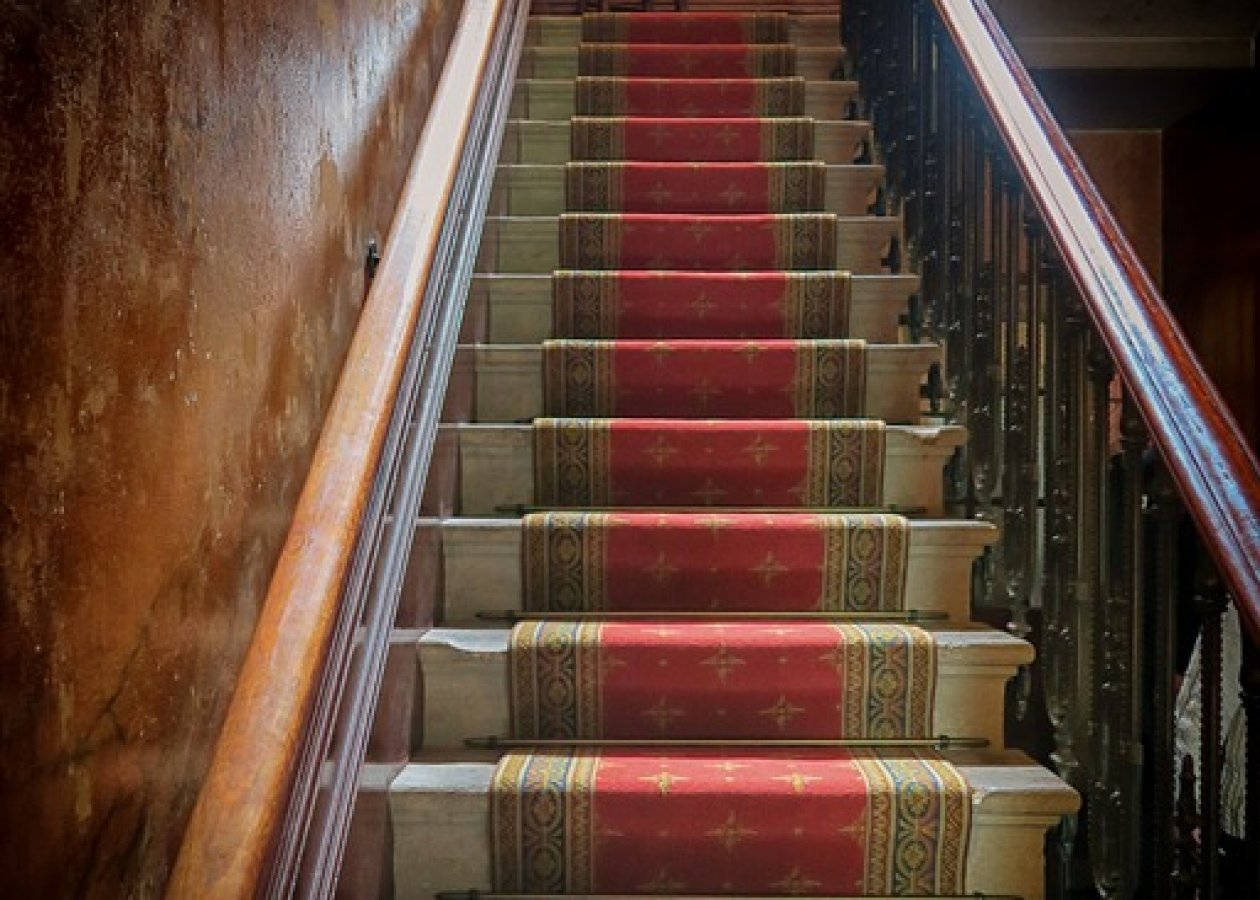 How to teach a dog to walk up and down stairs?
For some dogs, walking up or down stairs can be daunting. Dogs may be fearful or simply unsure of how to negotiate stairs because they have never been taught. For older dogs with failing sight or joint issues, there are physical causes for them being hesitant on stairs.
Here are some tips for helping young, healthy dogs negotiate stairs.
1. Tread surface
Make sure the tread surface is not slippery. For dogs to feel comfortable, the treads need to provide sufficient friction so the dog is unlikely to slip. Consider covering the tread with carpet or a non-slip surface so the dog has good grip on each step.
2. Stair backs / risers
Some dogs are uncomfortable with open backed stairs, where there is no riser and they can see through the stair case. For this type of stair consider enclosing the stair with a runner or timber backs.
Likewise, if the stair case has open rails, consider enclosing the side of the stair case to increase your dog's level of comfort.
3. Space
Ensure your dog has plenty of space at the top and bottom of the stair case. For the dog to feel comfortable, they need the space to position their body naturally and adjust their gait to negotiate the stairs. Remove any furniture or clutter from around the top and bottom of stairs.
This also applies to landings on stair cases. The dog should be able to comfortably stand with four feet on the landing before continuing up or down the stairs.
4. Training
Training dogs as soon as they come home to negotiate stairs slowly and methodically. With the dog on lead, reward them for stepping slowly up or down each step, ensuring they don't jump the final steps at the bottom of the stair case.
Your Teamwork Dogs trainer can provide specific training advice by getting to know you and your dog. Please ask them when you are next in class.
For more tips and information for older dogs please see https://www.fullstride.com.au/blog/why-does-my-dog-have-trouble-walking-up-stairs
Teamwork Dogs offers group classes for dogs of all ages. Our team are committed to assisting you train a great family dog. We train at Taigum on Saturday mornings and Caboolture on Sunday mornings.
Image by Juan Russo from Pixabay
Categories: Teamwork News