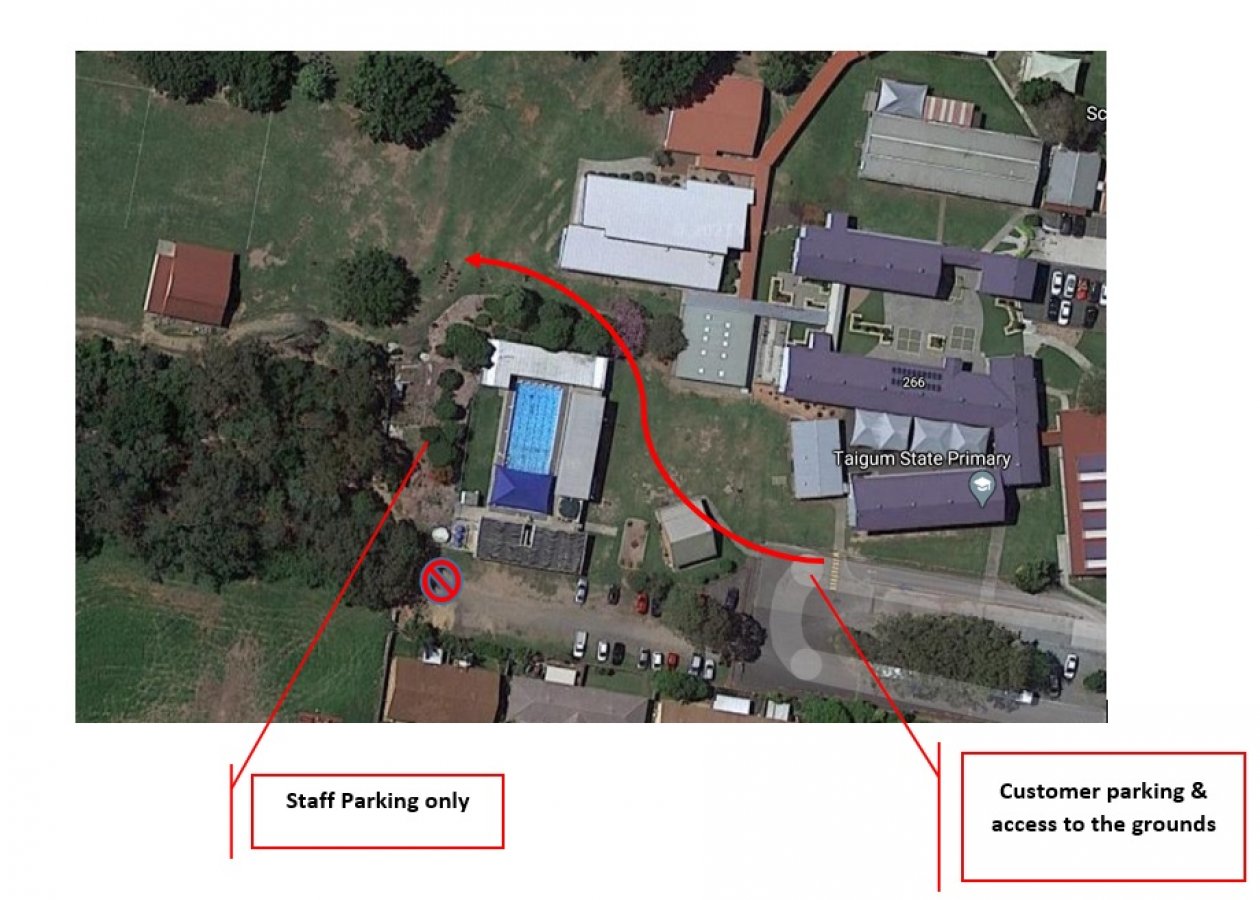 Taigum update – Temporary change to grounds access
While the fence at the end of the driveway is being constructed, all customer access to the playing fields will be via the pathway from the carpark, in front of the toilet block, and onto the grounds.
When walking to the playing fields, please move briskly through the school grounds and ensure you pick up after your dog should they toilet. The bin for all waste is located on the playing fields.
Access to the lower car park will be closed to customers, this car park will be reserved for Teamwork trainers ONLY.
All customers should note there is no access to the training grounds before 7am on Saturday mornings.
In the interim, the registration desk will be located at the end of the lower car park near the trailer.
These changes have been made for the safety of you and your dog, so please observe this direction and any directives provided by Teamwork staff on the grounds on Saturday mornings.
We thank you for your co-operation and hope this interruption will only be for a short time.
Categories: Teamwork News